Potato genome data added to the Windows demo version
We have uploaded the version DM_v4.03 of the potato genome (Solanum tuberosum). Here is the list of tracks:
Gene models predicted by GLEAN
Public mRNA and EST from NCBI for potato were aligned to the genomic sequences using hisat2. This track shows experimental support for the predicted genes, allowing the users to see if the predicted splice sites and exon structure is consistent with the transcript sequences.
DArT marker mapping. Unambiguously mapped Potato Diversity Arrays Technology (DArT) marker sequences.
OPA marker mapping.  Dundee-derived SNP marker positions on the PGSC Version 4.03 Pseudomolecules used for the Dundee oligo-nucleotide pooled assay (OPA) assay
Location of mapped simple sequence repeats (SSRs) markers
2.7 million of SNPs identified from aligning RH illumina reads. (SAMTools variant calling pipeline)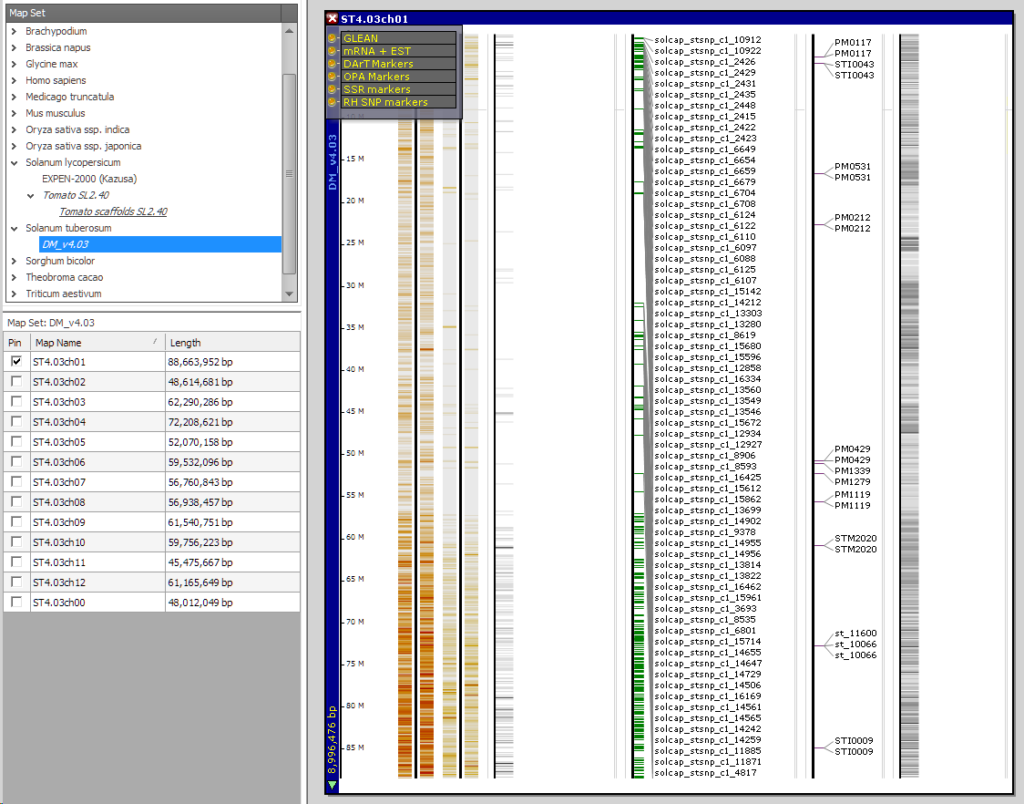 Download the desktop version from here to browse the data.