Illumina's OmniExpress24 SNP markers on human GRCh38 genome
We have mapped ~ 700K marker sequences from Illumina's OmniExpress 24 v.1.3 onto the latest version of human genome GRCh38 and created a track (highlighted below). The marker sequences used for mapping are stored with the markers and can be visualized in the "Sequences" tab.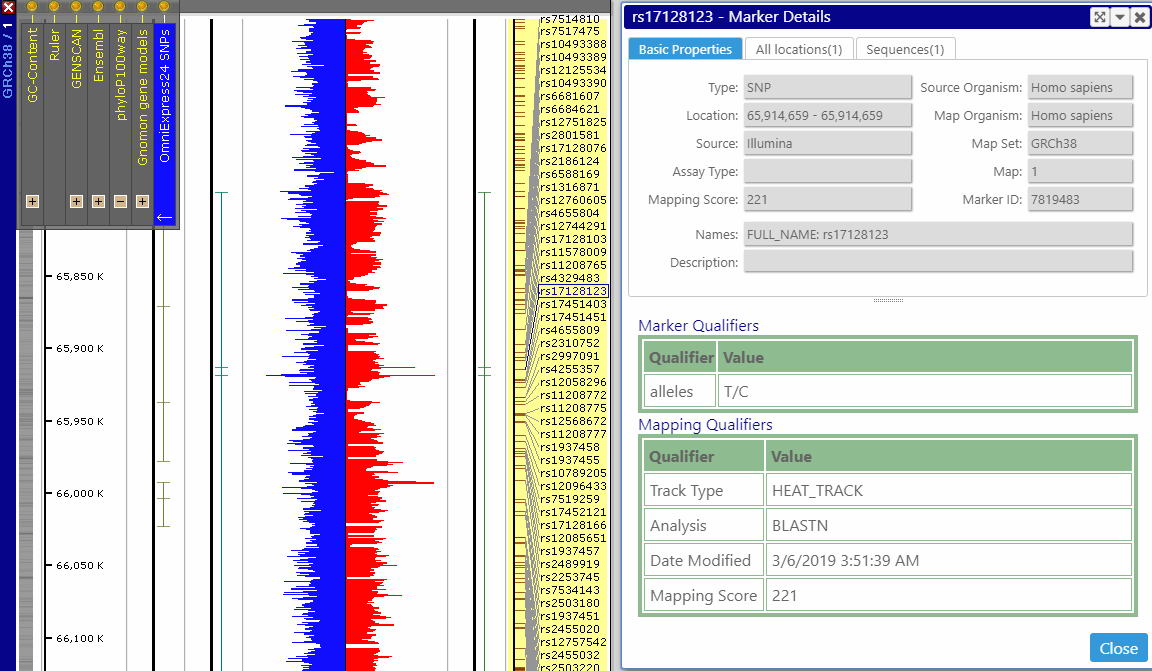 (To make the reading of marker names easier, we placed the map vertically).
See this track in the application.